A Surf Coaching Program with a Twist!
Life comes in waves. Sometimes the ride is smooth, other times we fall. Enjoying the fall and looking for an always better wave. We learn by doing, failing and learning from our falls. Practicing conscious growth associated with a good physical preparation can be a game changer for your surf and your everyday life. 
We have gathered here Top Level surf-coaches and multi-disciplinary instructors in different fields of the body and mind. After 10-days, your surfing will be taken to the next level and our training will impact positively the rest of your surf routine for years to come. You will also connect with incredible people, feel inspired and build new friendships for life.
This is more than a surf trip. This is a transformative experience, 
doing what you love most, surfing.
Best for intermediate surfers
---
POWER SURF, YOGA, and ECSTATIC DANCE – A CONTINUOUS FLOW.
POWER SURF – While most of us may not be familiar with this discipline, it was born and inspired by the practice of 'GINASTICA NATURAL'. Power Surf is a physical flow that can look like a fusion of capoeira, martial art, and yoga. WQS' pro surfers have also integrated this practice into their training. (see below Rodrigo giving a private training to Johanne Defay #5 on the WCT)
It has been initiated by Rodrigo Machado and designed for surfers' to assimilate surf techniques and make them easy for the body and mind to remember so it becomes instinctive while surfing.
ECSTATIC DANCE – The ecstatic dance will be an exclusive addition to the Rote Conscious Surf Retreat. Ecstatic dance is an expression of the body through music. We found this practice to be as medicinal as surfing for the positivity it brings to life. Ecstatic dance is all about freedom and expression through a continuous flow, restorative for the body and mind.
We'll practice it in the afternoons in the outdoor yoga shala of Utopia in Rote and it will be led by Andrew Sealy, a true artist when it comes to body flow.
YOGA – We will practice yoga daily – exploring different types of yoga practices to relax the body after surfing but also to prepare your body to surf, avoiding injuries and enhancing your flexibility and strength. There will be two different yoga teachers. Andrew, being one of them will also teach the basics of acro yoga.
---
THE CREW
Rodrigo Machado – Surf Coach & Power Surf Trainer
Rodrigo is a Brazilian surfer and founder of the POWER SURF movement. Throughout his 20-years of surfing experience, he has deepened his teachings in the art of 'Surf Hacks' throughout 4 major pillars that are Physical, Technical, Tactical and Psychological.  The POWER SURF is born from his practices of yoga and self-knowledge, the art of breathing and meditating, natural gymnastic and capoeira acrobatic movements. Rodrigo teaches surfers looking to perform better from intermediate to advanced levels of surfing. He now lives in the Bask Country, working as a surf-coach at Pukas Surf Eskola and also performs physical surf training at Hurley Surf Club.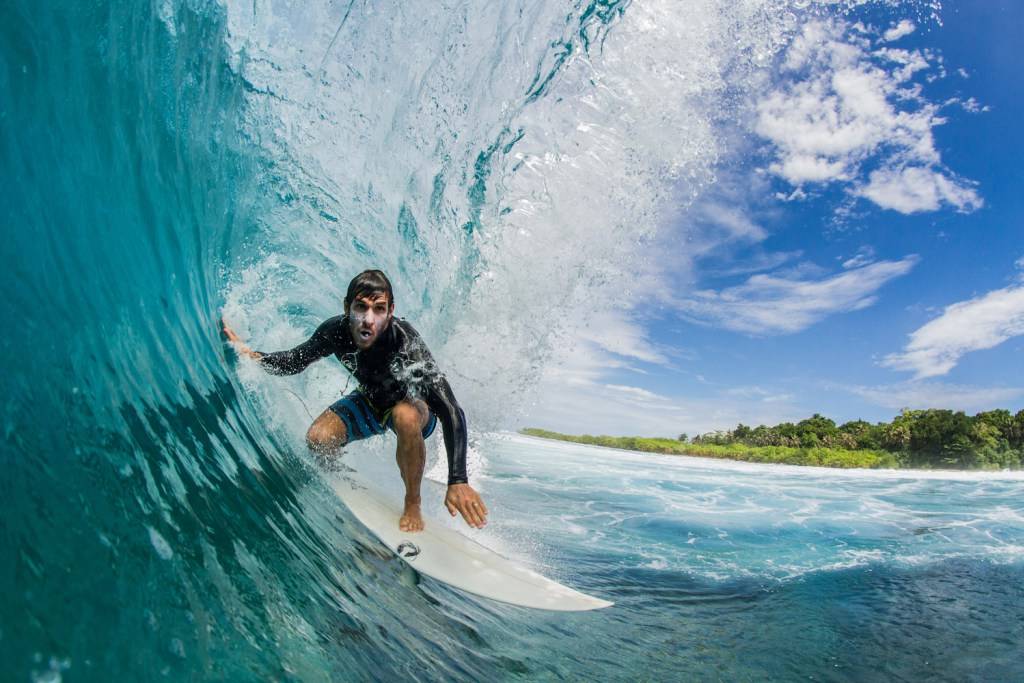 Andrew Sealy –
Andrew is a connection catalyst, a Yoga artist, and a movement creator. His days are spent traveling to find adventure, practicing to cultivate growth, and constantly absorbing wisdom to creating new experiences that he shares with love to his friends around the world. With his profound curiosity of body-mechanics and human potential, he set on a path to build his temple through the devout practice of Yoga.  Andrew will guide ecstatic dances and introduce acro yoga classes.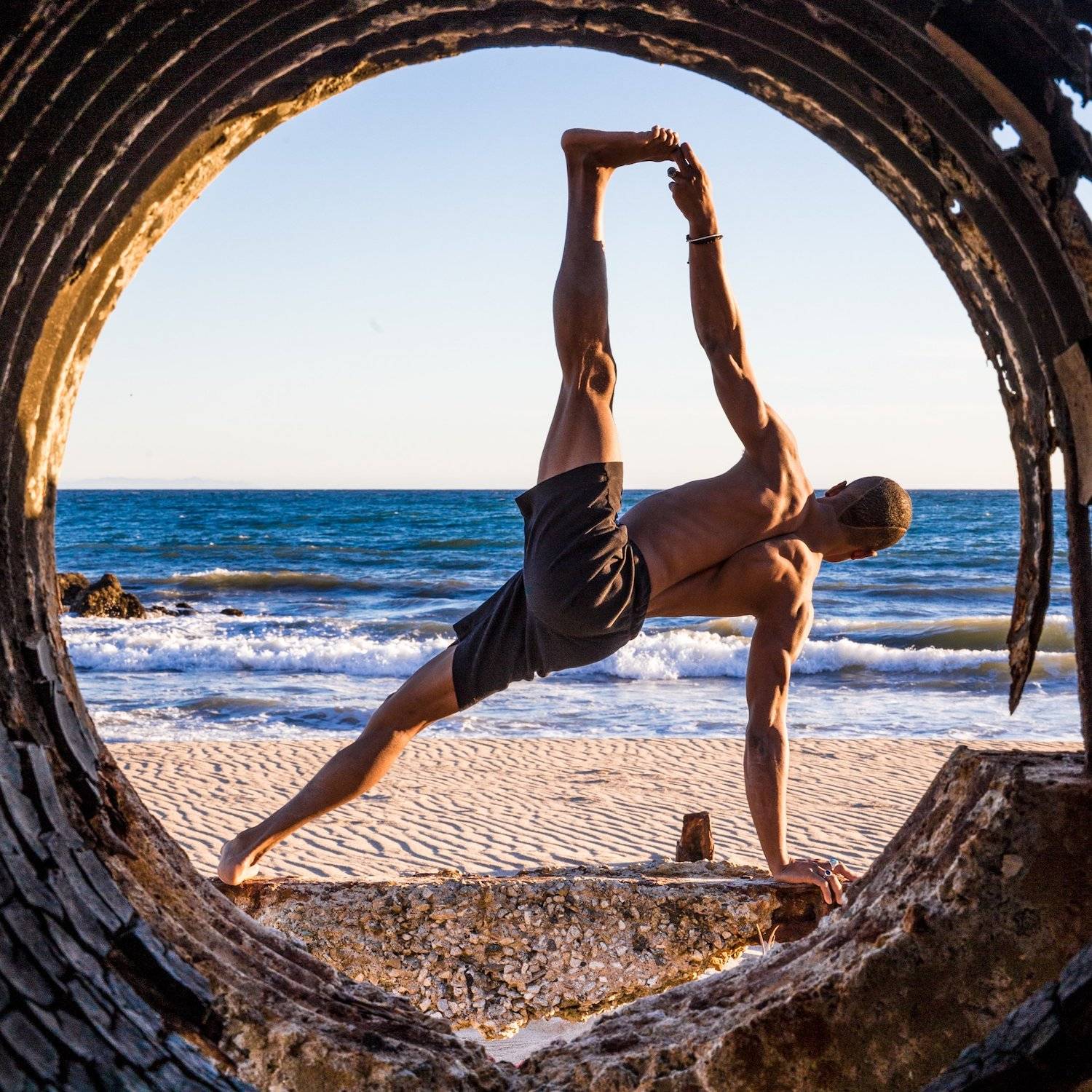 Uriel – Ocean Cinematographer
Uriel was born in the French Bask country and has been spending his past 4-years surfing and producing surf-videos. He has a great knowledge of the surf-scene in Indonesia and knows where to sit in the water to get the perfect barrel shot.  Uriel's ultimate goal is to bring a positive impact to the environment and communities through surfing and film-making. Watch his latest video here.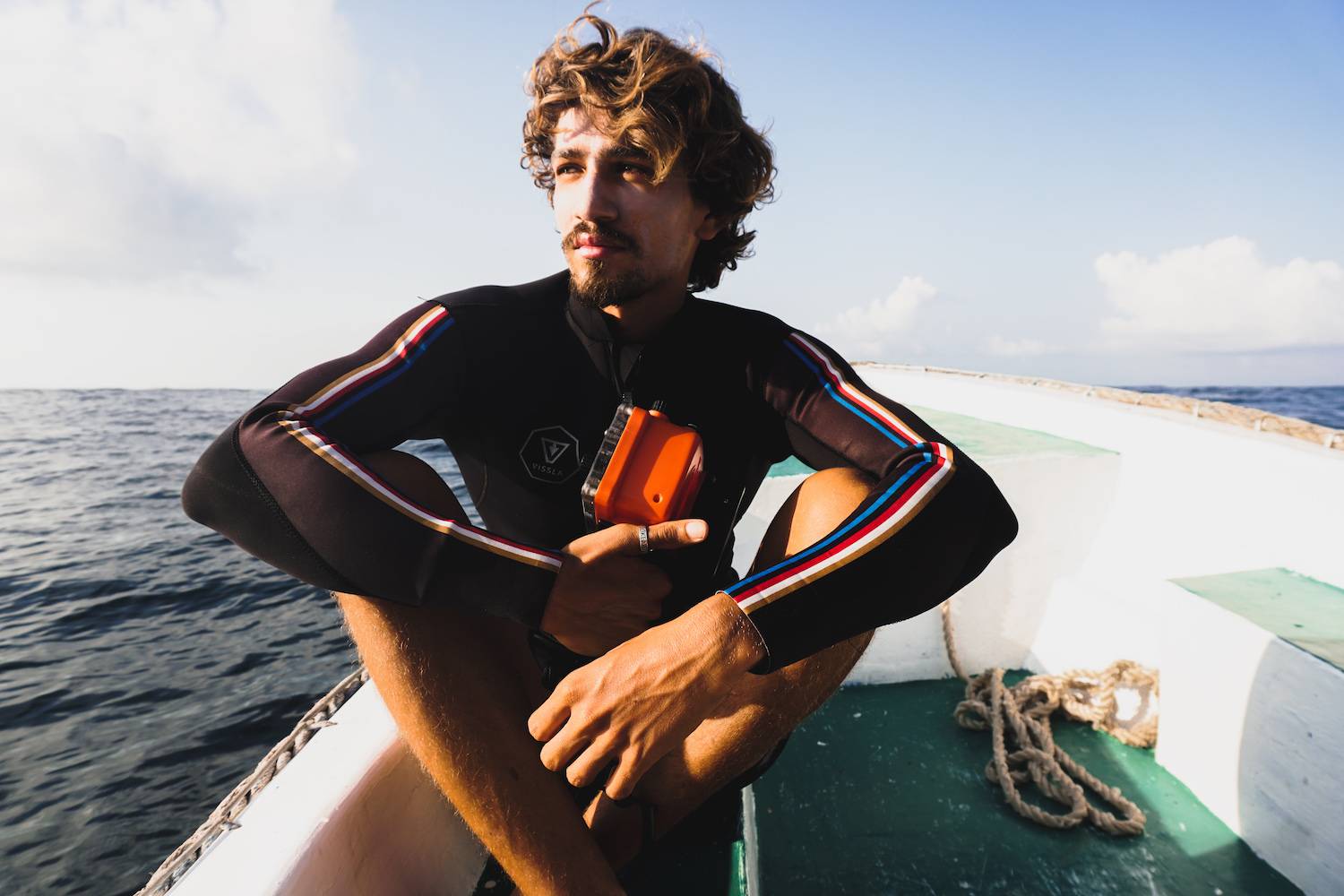 There will also be a Thai yoga massage therapist on site.
---
Surfing Rote in April
This is probably the best time of the year to avoid crowds and enjoy the early season swells with off-shore winds blowing on T-Land all day.
T-Land is a world-class left-hander wave, peeling over 300 meters. This is a perfect wave to practice for intermediate surfers as it gathers all kind of different sections, from long rippable walls that can also be surfed on longboards to barrel sections when condition aligns.
We will also do missions to the outer islands to surf empty waves.
---
How will a typical day be like?
Our days will be planned on what the ocean is doing. Therefore, there won't be such thing as a typical day. Every day will be a combination of:
Physical Preparation (Power Surf)
Surfing* (as much as we can)
Rest and care through Yoga and Massages
Video Analysis of our sessions 
Ecstatic dance sessions 
Acro-yoga Initiation
A unique selection of Surf movies and Documentaries 
Eating WELL. Nutritious, healthy and yummy – locally grown in Utopia's organic garden.
---
Utopia – Alternative Surf Accommodation
Nestled atop a hill, view on the ocean and 10-mins from the surf break of T-Land, Utopia is a surf eco-retreat like very few in the World.
At Utopia, everything is run with a full focus on environmental responsibilities. The outdoor private suites provide a unique feeling of being in total immersion with nature while in a comfy room. Each lodging has its own balcony with ocean view and bathrooms, with biodegradable toilets to add to the cycle of life.
Utopia is powered by solar energy and its kitchen by plants coming from its organic garden. From breakfast to dinner, each dish is a yummy and healthy surprise. You can read more in details about Utopia, here.
The rooms displayed on the photos are the private suites that will be shared between 2 to 3 people. Spacious bungalows are also being built at the moment and will be shared between two people.
Price of our Rote Retreat
Early bird - Shared room 

(Before the 25th of December)

 - 1,800 US$*
Regular ticket - 2,100 US$
*limited to 5 tickets

Single Occupancy - 2,500 US$

Non-Surfer Rate - 1,800 US$ 
Yes, you can join as a non-surfer as we will have a full program of other activities
Yoga, Acro-Yoga, Ecstatic Dance, Breath-work, Stand Up Paddle & more...

Price - 
Think of it that way: if you would stay at any surf-resorts on the island, 
it would cost you up to 2,000$ WITHOUT any surf coach, yoga teacher,
 photo & video services and all the amazing people you will meet. 


What's included / not included?
INCLUDED:
10 nights accommodation
3 delicious nutritive meals a day
Healthy snacks and smoothies throughout the day
Daily yoga classes
Daily classes of Power Surf
Video Analysis & Surf Photography
1 x Boat Trip to outer islands
1x Thai Yoga Massage per person
1 x Boat Trip to outer islands
NOT INCLUDED:
Flight tickets
Alcoholic beverages
DATE & ITINERARY

DEPARTURE: 17th of April 2019 – End: 27th of April 2019

(10-days / 10-nights at Utopia)
Daily morning flights depart from Denpasar Bali that makes you arrive in Rote in the afternoon after a quick transit in Kupang. Return takes longer as the connection in Kupang is longer.